Metal Roof Installation In Lexington, KY
his is a recent metal roof we installed in Lexington, KY.Click on the images below details step by step.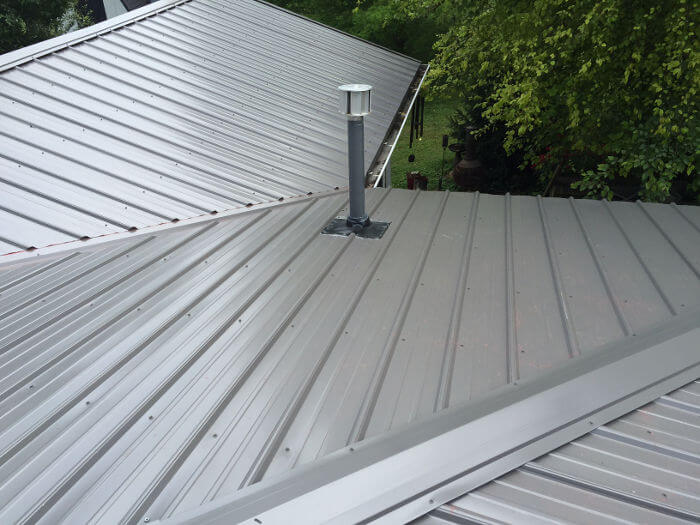 The Steps Of This Project
We use quality synthetic underlayment that's applied under your roofing material to ensure quality.
We make sure that each individual section of metal is adapted to precision.
Drip edge is secured around the edges of the roof.
Before we install, we make sure that every detail is laid out to perfection.
The roof's plumbing and vents are factored in prior to the install.
We cut out for all plumbing ventilation and install around it.
This is our first completed section.
Our entire crew works together to ensure the accuracy and quality of our workmanship.
The hip and ridge is applied to finish each individual section.
We are fastening down the last remaining sections of this metal roofing project.
Here are examples on each section of the roof after completion.
This is the client's finished metal roof installation.
We take pride in all of our roofing services whether it's metal or shingle applications. Our commitment to quality and customer satisfaction is shown in the performance of our craft.
Contact us to discuss your options for our metal roofing services in Lexington, KY.
Call or Request Free Estimate!